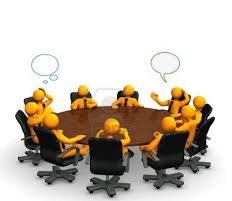 Preston Bowls Club
December 2017
1] C.Joel has now 'retired' from website duties. The Board has thanked her for all the hard work & effert over the years. another member - Peter Moore, has taken over as Webmaster.

2] The insurance claim & related building work, is nearing completion with a few minor issues to rectify.

3] Please do remember to park responsibly, within the white lines, & ensure that you have displayed your club parking badge.

4] Ditch clearers are required for the outdoor green clearance. Please contact Tony Dade if are able to assist.

5] The new coaching courses start Tuesday 9th & Saturday 13th January. Please sign up via the noticeboard if you are interested & notify non-members too.

6] The Sunday evening Australian Pairs sessions are proving a welcome addition. Please do come along & support.

The Board would like to take the opportunity to wish all members a very Merry Christmas & a healthy & peaceful 2018.

SEPTEMBER 2017
1] Spot checks will take place regarding rink bookings & 'pay before play'.
2]The South Flat (formerly the Steward's Flat) has now been let & tenants will be moving in on Friday 22nd September.
3] The building work, in respect of the recent insurance claim, is due for completion during the week beginning Monday 25th September.
4] Members should now be aware that their guests, using the bar & kitchen facilities, will be required to pay £1.
5] The coaching courses start Tuesday 3rd & Saturday 7th October. Please sign up via the noticeboard if you are interested.
---
JULY 2017
1] We are looking to make changes to our website and are working with a member's daughter to update and remodel.
2] A deep clean of the lounge area furniture and carpets will take place over the next month, as well as seating around the indoor rink.
3] We are looking for ideas for Sunday evenings to maximise bar income & increase casual play.
4] Filing cabinets, surplus to requirements, are currently being stored in the Outdoor Pavilion. Please contact the Administrator should you wish to purchase at a small charge.
---
JUNE 2017
1] Welcome to the new Directors – Veronica Michael, Ian Ward and Dave Thorpe. The Board looks forward to working with them and the new skills that they will bring.
2] Work has been completed on the South Flat (formerly the Steward's flat) and it is in the process of being advertised for letting.
3] The tenders for the building work, in respect of the insurance claim, are due for return on 23rd June. Building work will take place throughout the summer.
4] A part time Bar Person is required to work 2 evenings per week and cover for sickness and holiday.
---
APRIL 2017
1] The Steward's flat is to be rented and we are in the process of advertising for a new Bar Steward.
2] A request has been made for an Evening Bingo session. Further details are to follow from Ian Ward.
3] The Outdoor Bowls clubs are considering an amalgamation next season. A set of rules is currently under consideration.
4] The Bowley & Gallagher Fun Day was very successful. A big 'Thank You' to Ron Tomlin for organising.
---
FEBRUARY 2017
1] The Theatre Visits are now fully booked and a reserve list is in place. Please also check the box, under the noticeboard, for your letter containing all the Social Activities information. Another 'Fun Day' will take place on 19th March. Details to follow.
2] Dales carried out their general maintenance stretch in January and have recommended a 4-way stretch on their next visit.
3] Information on our website is currently being updated and tidied, further to various suggestions. Thank you to Cynthia for her hard work and for making the changes.
---
25 January 2017
1] A new Social Activities programme has been produced. Please check the box, under the noticeboard, for your letter containing all the details.

2] Dales will be back on Wednesday 25th January to stretch the carpet.

3] A World Record attempt for the Guinness Book of Records will take place on 29th April, co-ordinated by Hurstpierpoint Bowls Club.
---
DECEMBER 2016
1] The Door Entry System has been set at 8-30am.

2] Dales have stretched the carpet and we will be scheduling another visit at the end of January.

3] Our coaches have run another successful two courses and we have gained a number of members.
Thank you to Roy, Gerry, Barbara, Ray, Doreen and Christine.

The Chairman & Board of Directors would like to take this opportunity to wish you all the best for Christmas and 2017.
---
9th JUNE 2016
1]The Board wish to express their thanks to Ian & Wendy Ward for all the gardening work they have undertaken around the outside green.It is very much appreciated.
2] Directors responsibilities were designated as follows: J. Edwards: Club 500, Social activities, Catering.
R.Taylor: Building & maintenance.
J.Wilcox: Grounds maintenance.
Induction interviews: J.Bracey & L.Burns.
Finance Committee: J. Wilmshurst, G.Clack & L. Burns.
---
10th MAY 2016
1] Ron Tomlin was elected to the Board of Directors at the AGM held on the 5th May.
2] At the Board Meeting held on the 10th May Lesley Burns was co-opted to the Board of Directors for a period of one year.
3] A further contract has been agreed with the Caterer for one year starting 1st September 2016.
4] John Edwards is re-elected as Chairman & Geoff Clack as Vice-Chairman.
5] The new indoor bowling carpet will be installed week commencing 4th July.
---
8th FEBRUARY.
1] Dales Sports Surfaces will be installing the new indoor bowling carpet, subject to members approval at the AGM on the 5th May. A provisional date has been agreed for week commencing 4th July.
2] Monies from the social fund will be divided between three local Charities,The Martlets Hospice, Sussex Heart Foundation & Whoopsadaisy who help children with Cerebral Palsy & learning difficulties.
3] There are still free physiotherapy assessments available on 29th February. Please see notice on main board.
---
22nd JANUARY 2016
1] The date of the AGM will be Thursday 5th May at 1900 hours.
2] New over table lighting is to be fitted in the snooker hall along with a new coin operation unit.
3] New LED sensor security lighting is to be fitted in the car park to replace current lighting which is failing.
4] A final decision on the contractor for the installation of the new carpet in the Bowling Hall will be taken at the next Board Meeting on the 2nd February.
---
15th OCTOBER 2015
1] The new outdoor storage shed kindly donated by Guy Strudwick is now in use.The Board would like to thank all those who assisted in making this possible. Particularly Jim Warne, John Little, Eddie Hagger, Michael Baker & John Wilcox.
(Webmaster's note: Click here to see the course of their work)

2] The Tuesday coaching course is now full. Spaces still available on Saturdays.
3] Sheila Moore is holding a sale of second hand bowlswear on Saturday 14th November.
4] Please ensure that the overshoe protectors are used if temporarily leaving the Bowling Hall. They are available at both entrances to the Club.
---
21st MAY 2015
1] John Edwards has been re-elected as Chairman & Geoff Clack as Vice-Chairman.
2] Veronica Michael has kindly agreed to be the Club Welfare Officer for the Safe Guarding of Young People.
3] The lighting in the Bowling Hall will need to be changed during the summer.
4] The price of match meals will remain unchanged.

---
3rd March 2015

1] The A.G.M. will be held on Thursday 7th May 2015 at 7pm in the lounge.
Directors Nominations : There is one nomination for one vacancy therefore a vote will not be required.
2] A new organiser is required for the Thursday afternoon drives next season.Please contact D. Woosnam or the Administrator.
3] The lighting in the Bowling Hall is scheduled for renewal this summer.
4] Tables in the lounge are being broken by people sitting/leaning on the ends. Please refrain from doing this as repairs are costly.
---
9th JANUARY 2015

1] For a trial period a wall mounted cigarette disposal unit is to be installed outside the main entrance, please ensure that this is used.

2] Fourteen new yellow bowling delivery mats are on order for the bowling hall.
---
6th November 2014

1] A new bingo machine is to be purchased.

2] Diet coke is now available from the Bar.

3] Please will all bowlers wear the plastic overshoe protectors provided by entrance door if they need to temporarily leave the building.
---
3 September 2014
1] The carpet in the Bowling Hall has been cleaned and a new professional pro-weave vacuum cleaner is to be purchased to improve maintenance of the indoor green.
2] New flooring will be laid in the entrance and foyer areas.
3] A new memorial trophy is to be awarded annually in memory of Dilys Wiggins for 'The most improved newcomer'. This trophy is being given to the Club by Geraint Wiggins, son of Dilys and will be awarded at the close of the next indoor season.
---
27th May 2014

1] John Edwards & Geoff Clack have been unanimously re-elected to Chairman & Vice-Chairman of the Board of Directors.
2] The main snooker table has been recovered & equipment serviced.
3] Club employees are no longer permitted to use the gaming machines during working hours.
4] A Dinner Dance will be held on 19th December. Due to lack of recent support there will not be a New Year's Eve event this year.
---
7th April 2014

1] Ron Owen has resigned his position as a member of the Board of Directors. Our very best wishes go to Ron for the future and we thank him for all he has done for the Club over a period of many years. His presence will be very much missed at meetings.
2] The Club A.G.M. will be held on Thursday 1st May at 19.00. All members are welcome. The Bar will remain open throughout the evening.
3] The Indoor A.G.M. will be held on Thursday 17th April at 19.00. The Bar will close for the duration of the meeting.
---
5th March 2014

1] Annual General Meeting :
As there are five nominations for five vacancies, a vote will not be required.
Following this meeting an open forum will be held.
2] A form will be given to all new members and with renewals asking members for their availability to play in Club matches.
3] Flavoured bottle water will soon be available to buy at the Bar.
4] The main snooker table is to be recovered at the end of the season.
5] Two new water heaters have been installed in the Ladies W.C. in the outdoor pavilion.
6] The Bar will be open from 12.00 until 10.30 on Good Friday for the Fun Day.
The Kitchen will also be open all day.
---
2Oth JANUARY 2014
1] The New Year's Day Funday organised by Ron Tomlin proved a huge success. The Board wishes to thank Ron and his assistants for making this possible. With such support this event may well become a regular event.
2] Rob Taylor, co-opted to the Board has offered to become Buildings/Maintenance Manager.
3] Works to repair the outdoor green irrigation system will commence shortly.
4] Works are currently being undertaken to repair the brick work on the main front wall of the building.
5] The date of this year's A.G.M. has been set for Thursday 1st May at 1900.
---
4TH DECEMBER 2013
1] A Christmas Raffle has been kindly organised by Michael Lynch-Brown. Draw on Wednesday 18th December, tickets available from the Bar.
2] Our thanks to Eddie Hagger and Mike Eyre for improving the condition of the dining room tablesand to Gill Greenwood, Cynthia Joel and anyone else who helped with the Christmas decorations.
3] The solar panels have provided a yearly return of £7000.
4] A 3 year contract has been signed by the Caterer.

We wish all members A VERY HAPPY CHRISTMAS & HEALTHY NEW YEAR.
---
6th November 2013
1] Repairs to the Indoor Bowling Carpet will be carried out Wednesday 13th November 1400 – 1700.
2] The Xmas Raffle will not take place this year due to lack of volunteer organisers.
3] The dining room tables are to be treated to help improve their condition.
4] The guttering is in poor repair & is to be replaced.
5] Our thanks to Sheila Moore for the organisation of the successful sale of second hand bowls wear.
6] Rob Taylor has been invited to be co – opted to the Board of Directors until the 2014 elections.
---
2nd October 2013 (Revised 11 October 2013)
1] Teas and coffees can be purchased from both the Kitchen and the Bar.
2] Sheila Moore is organising a sale of second-hand bowls and clothing on Saturday 2nd November from 1000 – 1200.
3] Organisers are needed for the Xmas Raffle. Please see Allyson if you can help. If there are no volunteers the raffle will not take place.
4] The Automatic Irrigation System to the outdoor green is beyond repair. Works will be carried out to upgrade the system.
---
AUGUST 2013

1. WIFI is now installed. Required code is on main notice board.
2. Defibrillator training. Two sessions have been organised. Details on main notice board.
3. The disabled W.C is now repaired & a hand air dryer is on order & will be installed shortly.
4. Sheila Moore is to organise a sale of unclaimed lost property & second hand bowls wear.
5. John Laker has been invited to join The Board as a secondment until elections take place next year.
6. We thank Geoff & Christine Clack for at short notice organising a most successful Preston Bowls Week & raffle.
7. Following the satisfactory completion of a six month period the Company Administrator is now a permanent member of staff.
8. Solar Panels. The financial saving for the period April – June is £2,787.73.
---
2ND JULY 2013
1] John Laker was invited as a guest to attend the Board Meeting held on the 2nd July.
2] It was agreed that the match fee for the next season would be £8.00.
3] We are delighted to announce that David Welsh has accepted our invitation to become Club President. We wish him well in his new position
4] Bar prices have not been increased for over two years. This is no longer sustainable and prices will increase as from the 23rd September.
5] Members are reminded that only alcoholic drinks purchased at the Bar can be consumed on the premises.
6] It has been decided to install hand sanitisers in the members' lounge. We would ask all members to use them in helping to retain a healthy environment for themselves and others.
---
17th MAY 2013
1. John Edwards is Chairman for 2013-2014.
2. Geoffrey Clack is Vice-chairman.
3. The following responsibilities for 2013-2014 were agreed:
Building & Maintenance D.Conley
Catering J.Edwards
Social Activities J.Edwards
New Members J.Bracey
4. It was agreed that Wifi should be installed within the Club.
5. The Chairman will be sending a Newsletter out with renewal notices responding to issues raised at the A.G.M.
Save
Save
Save
Save
Save
Save
Save
Save
Save
Save
Save
Save