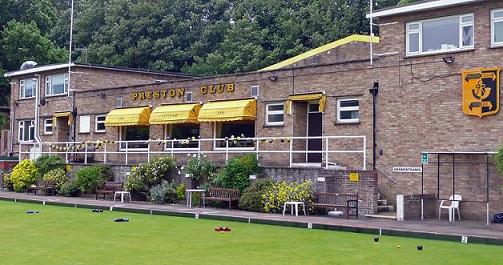 To contact any of us please use the form at the base of this page.
We will get back to you as soon as we are able.

Preston Bowls Club Brighton Ltd
189 Preston Rd, Brighton BN1 6SA
01273 540415

President: Patricia Pearce
Vice Chairman: Geoff Clack
Administrative Secretary: Nicky Salmon (0ption 1)

Email: Office@prestonclub.plus.com

Membership matters: Tracey Rolf
Email: Membership@prestonclub.plus.com
Treasurer: John Wilmshurst

(Option 4)
Members Lounge

(Option 6)
Bowls Club Secretaries
Indoor Men: David Woosnam
Indoor Ladies: Brenda Davies
Preston Outdoor Club:

tba
Match Secretaries
Indoor Men: Bert Gurr
(01273 685537) (For current changes in match details, ring Captain Paul Thurston)
Indoor Ladies: Carolyne McCann (07837179988)

Preston Outdoor Club

: Tony Dade (01273 555202)
Preston Outdoor Club Captain
: Trevor Vine
Men's Indoor Captain: Paul Thurston

Ladies' Indoor Captain: Jose Sharp

Website:

Web manager: Vacancy

Circulation Manager: Gill Greenwood

Other Club Members give their time to Committee work and in organising the various activities. These volunteers make a great contribution to the smooth running of the Preston Club.

If you wish to make contact with any of the above, or want to make any comment, type your message here: