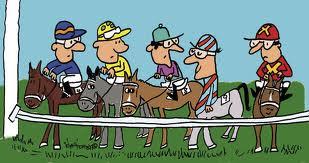 Social Activities Spring 2018
Here is the new Spring season 2018 selection of events that you may wish to join. Like all offers they are made on a first come first served basis and any extras are held in case of cancellations, but any monies paid will be returned.
Dates for Restaurant Functions
Friday 19th January - A La Carte Dining
Friday 26th January - Bingo

Friday 9th February - Quiz Night

Friday 23rd February - A La Carte Dining

Friday 30th March - Race Night

Friday 23rd March - A La Carte Dining

Friday 20th April _ Greek Night

Confirmation and details of these events will be posted on the restaurant notice boar
---
Wednesday Afternoons Bingo sessions will be arranged by Ian Ward. See Notice Board for details
Sponsors Days. Watch notice board for final details.
The following offers are made in conjunction with the Seeboard Head Office Retired Association.
Warners- Holme Lacy, Herefordshire - 14 - 19th May 2018

Arrangements have been made for this break at Holme Lacy, Herefordshire. Accommodation is provided on a half-board basis with the usual entertainment. The price includes the coach which remains with us for daily outings, the cost is £390 per person. The price is based on double and twin Signature rooms and standard single rooms. To secure a place a £30 deposit is required.

Theater Visit - Brick Lane Music Hall - Thursday 22nd March 2018

This day out includes a 3 course lunch and an Old Time Music Hall show in London, the cost of which is £61 per person and includes return coach travel and driver gratuities. Other gratuities at personal discretion.

Other Activities
The Card School on Thursday evenings continues but new members are always welcome. Watch the notice board for details.
Snooker facilities are available, if anyone is interested contact David Senior.
John Edwards – Director